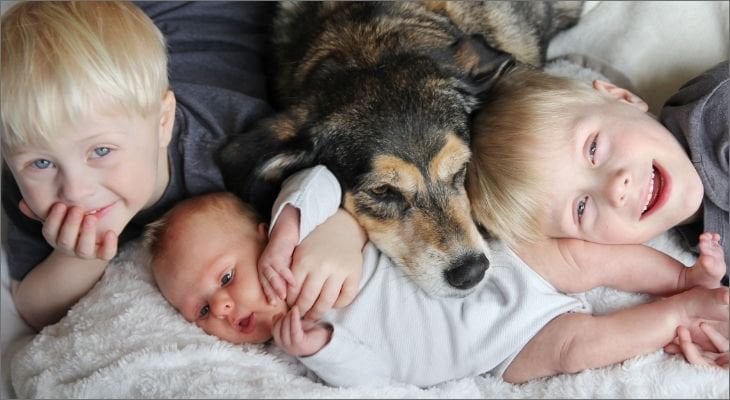 You understand that pets get older, they suffer from health problems, and several other issues can affect their lifespans. Children don't quite understand that pets reach the end of their lives. Your child may have a great deal of emotion when a pet passes or is going to be euthanized. They might also have questions as to where your pet will go once he or she passes.
Years ago, a poet wrote about a rainbow bridge that pets pass to get to heaven. It's a concept you may use to make your children feel more content about the passing of a beloved pet.
The Rainbow Bridge
The rainbow bridge is a mythical bridge that connects Earth and Heaven. When a pet passes away, he or she walks this bridge to crossover. When it's a human's time to pass, the pet waits on the bridge for them. The concept is a way to help children and adults alike accept the passing of their four-legged friend and feel as though they'll be reunited one day.
How to Explain It to Your Child
First and foremost, you should tackle the fact that your pet is ill, or it was his or her time. It helps to explain that the pet is no longer suffering once he or she passes. Your child may wonder if they'll ever see their pet again. The Rainbow Bridge is an excellent way to explain what happens when a pet passes away.
You can inform your little one that Fluffy walked over a rainbow bridge that led him or her to heaven. Then, inform your child that one day far in the future, your whole family will reunite with Fluffy, each at his or her own time.
What to Keep in Mind
Your child's age is an important factor to keep in mind. A five-year-old will have much less of a grasp on this concept than a 10-year-old, per se. After you explain, you should ask your child if he or she has any questions and address them in an age-appropriate manner, based on your family's beliefs.
A pet's passing is rough on everyone in a family but especially for children. This might be their first experience with death. Using the concept of the Rainbow Bridge can make your pet's passing easier on your little one.